一、Product information
| | |
| --- | --- |
| Product Name | rosemary extract |
| source | Rosemary extract is a food additive produced from the stems and leaves of rosemary officinalis L. by solvent extraction and refining. |
| Physical and chemical properties | Yellowish brown powder or brown oil |
| Executive standard | GB 1886.172-2016 |
| Storage method / shelf life | Store in a dark, cool and dry place after sealing / 24 months |
二、 Product specification / dosage form
Dosage form / specification

Content

Species / traits

characteristic

Application area

rosemary extract

MD-2

5% (calculated by oxalic acid and sage phenol)

Brown oil soluble liquid

Strong antioxidant capacity, broad spectrum and high efficiency;High temperature resistance of 200 ℃;Color protection, corrosion prevention and preservation;The antioxidant effect was better than that of tea polyphenols, BHA, BHT and VE;Natural safe and non-toxic

Animal and vegetable fats, meat, meat products, fried food, baked food, edible oil, seasoning sauce, seafood, fried nuts and seeds, pet food and feed, cosmetics, pharmaceuticals, health products, etc. Please refer to GB2760 for specific application scope and dosage.

MS-05

Rosemary extract MS-05

based on rosmarinic acid

Water soluble, brown powder

Water-soluble polyphenolic antioxidant, super anti-oxidant biological activity
三、 Product introduction:
As a natural food antioxidant, rosemary extract has the properties of antioxidant, antiseptic, antibacterial and color protection.The effective components of rosemary extract can be divided into fat soluble and water-soluble. The oil-soluble effective components are mainly rat tail oxalic acid and sage phenol, and the water-soluble main component is rosmarinic acid.
Fat soluble (rat tail oxalic acid) antioxidant has strong ability to quench singlet oxygen, scavenge free radicals and cut off the chain reaction of automatic lipid oxidation. It has strong antioxidant ability, broad spectrum and high efficiency. Its antioxidant effect is better than tea polyphenols, BHA, BHT and VE;Resistant to 200 ℃ high temperature and can be used in high-temperature processing processes such as baked food and fried food;
Water soluble (rosmarinic acid) antioxidants are water-soluble polyphenol antioxidants with strong antioxidant biological activity. They can be widely used in mature applications in aquatic products, water-soluble pigments, beverages, biopharmaceuticals, feed, cosmetics and other fields. They have strong antioxidant activity and antibacterial ability.
Rosemary extract has unique health value. In the European and American markets, rosemary extract has been developed into various nutritional tablets and capsules to improve gastrointestinal health, oxidation resistance, improve mood, maintain blood pressure health, protect the brain from free radical damage and resist environmental stimulation.
四、Product appearance and application cases:
Rosemary Extract MS-05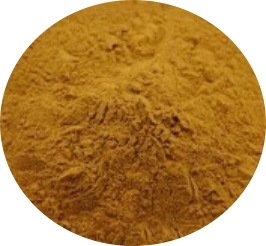 Rosemary Extract MD-2