Zhongda Hengyuan company listed on the service contact point of the procuratorate
On June 23, 2021, the Linying County People's Procuratorate's company-related procuratorial service contact point was listed in Zhongda Hengyuan, Ms. Wen Yanjun, President of Zhongda was appointed as the company-related procuratorial service liaison.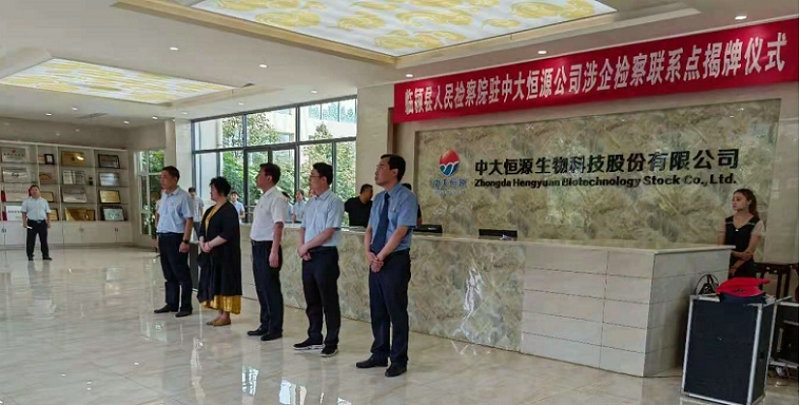 It is reported that the Linying People's Procuratorate set up an enterprise-related procuratorial service contact point in Zhongda Hengyuan. It is the procuratorial organ that protects the legitimate rights and interests of entrepreneurs in accordance with the law, creates a good environment for entrepreneurs to grow healthily, escorts the high-quality development of enterprises, This is an innovation to promote the healthy development of the private economy.
For a long time, the county party committee and government provide strong support to Zhongda, as well as the care and guidance of the procuratorial organs. Especially in recent years, when the pace of transformation and development of Zhongda is accelerating,the county procuratorate has provided professional and legal guidance and support in policy consultation, legal lectures, and assistance in solving law-related issues, Guiding Zhongda to protect its legal rights and interests,avoid legal risks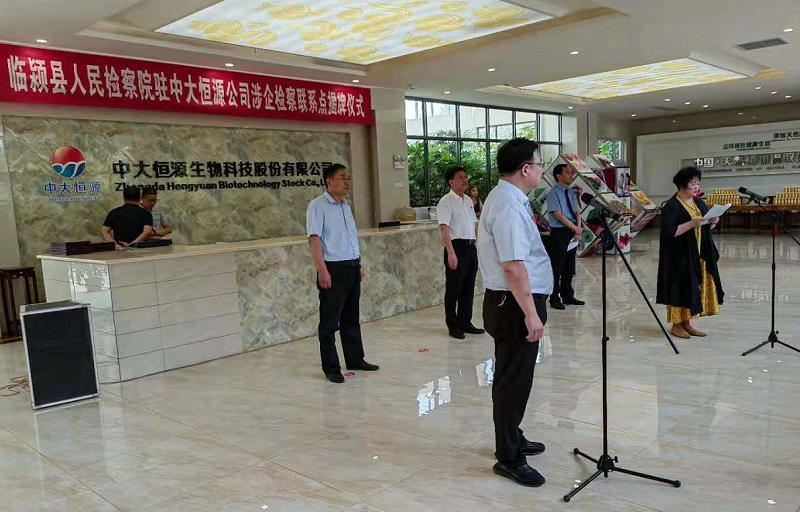 At the unveiling ceremony, President Wen said: As an enterprise-related procuratorial liaison, I will keep my mission in mind and perform my duties faithfully. First, I will give full play to the advantages of deputies to the National People's Congress, CPPCC members, entrepreneurs, etc., and be a good voice for private enterprises. Keep close contact with private enterprises, fulfill the duties of a liaison officer, report the collected clues and enterprise needs to the prosecutors in a timely manner, and put forward more targeted and time-effective suggestions. The second is to work hard to be a good "spokesperson" for the procuratorial image, assist the procuratorial organs to carry out legal interpretation, publicity and consultation activities on the rule of law, and improve the concept and awareness of the rule of law among employees. The third is to improve the ability to be an "inside person" in corporate inspections, improve the company's internal environment construction, establish a risk control management system for legal affairs, inspections, and public opinion, and be a model enterprise that abides by the law and has a sense of social responsibility, and takes the lead in building integrity Sunshine business environment and order, contribute to building a good business environment under the rule of law, and make greater contributions to accelerating the development of Linying